Planning your annual calendar

Categories
Every year is full of important dates and 2022 is no different, so here's a heads up for dates this year and see if you can use this calendar to promote your work on social media, lead up to events and present buying.
Of course one very important date is November 18th to 20th for Discover:Gather:Give Contemporary Arts Fair at Stratford-upon-Avon's historic Town Hall!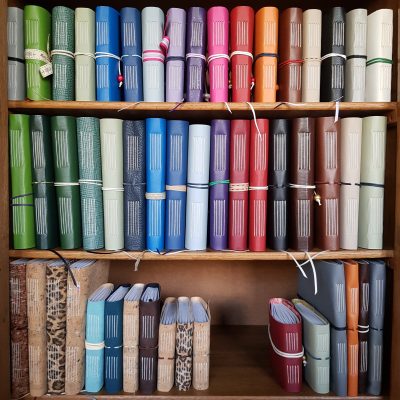 To help you plan do consider Sharon Highway's fab journal to write down all your ideas, thoughts and musings….
| | |
| --- | --- |
| New Year's Day | Jan 1st |
| BANK HOLIDAY | Jan 3rd |
| BANK HOLIDAY (Scotland) | Jan 4th |
| Epiphany | Jan 6th |
| Burns Night (Scotland) | Jan 25th |
| Chinese New Year | Feb 1st |
| Accession of Queen Elizabeth II | Feb 6th |
| Septuagesima Sunday | Feb 13th |
| St. Valentine's Day | Feb 14th |
| Quinquagesima Sunday | Feb 27th |
| Maha Shivaratri (Hindu) | Feb 28th |
| Isra and Mi'raj (Muslim) | Feb 28th |
| St. David (Wales) | Mar 1st |
| Shrove Tuesday | Mar 1st |
| Ash Wednesday | Mar 2nd |
| Quadragesima Sunday | Mar 6th |
| Commonwealth Day | Mar 14th |
| St. Patrick (Ireland) | Mar 17th |
| Bank Holiday (N. Ireland/Eire) | Mar 17th |
| Holi (Hindu) | Mar 18th |
| Annunciation (Lady Day) | Mar 25th |
| Mothering Sunday | Mar 27th |
| British Summertime commences | Mar 27th |
| First Day of Ramadan (Muslim) | Apr 3rd |
| Palm Sunday | Apr 10th |
| GOOD FRIDAY | Apr 15th |
| Passover (Jewish) 1st day of | Apr 16th |
| Easter Day | Apr 17th |
| BANK HOLIDAY (Easter Monday – Excl. Scotland) | Apr 18th |
| H.M. The Queen's Birthday | Apr 21st |
| St. George (England) | Apr 23rd |
| Low Sunday | Apr 24th |
| Laylat al-Qadr – Night of Destiny (Muslim) | Apr 28th |
| BANK HOLIDAY | May 2nd |
| Eid al-Fitr (Muslim) | May 2nd |
| Liberation Day (Jersey/Guernsey) | May 9th |
| Rogation Sunday | May 22nd |
| Ascension Day | May 26th |
| Coronation Day | June 2nd |
| BANK HOLIDAY | June 2nd |
| Queen's Platinum Jubilee Bank Holiday | June 3rd |
| Feast of Weeks (Jewish) | June 5th |
| Whit Sunday | June 5th |
| Bank Holiday (Eire) | June 6th |
| H.M. The Queen's Official Birthday* | June 11th |
| Trinity Sunday | June 12th |
| Corpus Christi | June 16th |
| Father's Day | June 19th |
| Longest Day | June 21st |
| Midsummer Day | June 25th |
| Eid al-Adha (Muslim) | July 9th |
| Bank Holiday (N. Ireland) | July 12th |
| Al-Hijra/Muharram (Muslim) | July 30th |
| Islamic New Year (1444) | July 30th |
| Bank Holiday (Eire & Scotland) | Aug 1st |
| Yorkshire Day | Aug 1st |
| Raksha Bandhan (Hindu) | Aug 11th |
| Janmashtami (Hindu) | Aug 18th |
| BANK HOLIDAY (Excl. Scotland) | Aug 29th |
| Ganesh Chaturthi (Hindu) | Aug 30th |
| Jewish New Year (5783) | Sept 26th |
| Navaratri (Hindu) | Sept 26th |
| Michaelmas Day | Sept 29th |
| Dussehra (Hindu) | Oct 4th |
| Day of Atonement (Jewish) | Oct 5th |
| Prophet's Birthday (Muslim) | Oct 8th |
| Tabernacles (Jewish) 1st day of | Oct 10th |
| Trafalgar Day | Oct 21st |
| Diwali (Hindu) | Oct 24th |
| British Summertime ends* | Oct 30th |
| Bank Holiday (Eire) | Oct 31st |
| Hallowe'en | Oct 31st |
| Guy Fawkes | Nov 5th |
| Remembrance Sunday | Nov 13th |
| Birthday of the H.R.H. Prince of Wales | Nov 14th |
| 1st Sunday in Advent | Nov 27th |
| St. Andrew (Scotland) | Nov 30th |
| Shortest Day | Dec 21st |
| CHRISTMAS DAY | Dec 25th |
| BOXING DAY | Dec 26th |
| BANK HOLIDAY | Dec 27th |
Reproduced, with permission, from data supplied by H.M. Nautical Almanac Office,
© Crown Copyright 2018