Summer holiday inspiration

Categories
I have never been to the Isle of Harris before and was blown away with the weather and my welcome!
I am used to the wild beauty, quiet mountains and contrasts of Ardnamurchan, but nothing prepared me for the landscape of Harris – the extremes of barren rock, rolling hills, lochens and the golden beaches that go on for miles – or at least around the corner in the case of Luskentyre.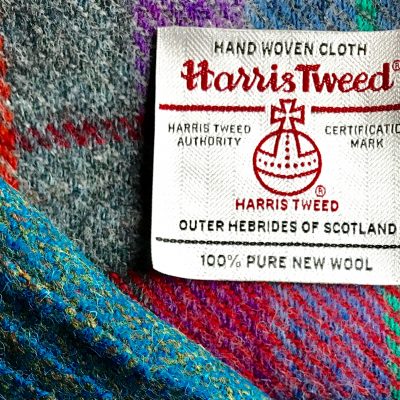 Harris is the home of hand-loomed tweed with designers queuing up to indulge their passion for colour, texture and working with these highly experienced weavers. One such weaver is Donald John who makes the tweed for Nike trainers, who is as charming as he is talented. When you get to Harris go and find him at 6, Luskentyre HS33HL.
The Isle of Harris Distillery is a social business at its best employing over thirty five locals and has the best seafood sharing platters in their café. They run really fascinating tours of the distillery and their shop has a soap and skincare range commissioned from A.S. Apothecary. https://www.harrisdistillery.com/social-distillery
The Isle of Harris Gin is world renown and I found it tasted divine with the WildEve herbal infusion that we serve at #Cafdgg Private View https://www.wild-eve.com
Opposite are the Harris Tweed shops that you must not miss, one selling rolls of cloth, the other selling tailored outfits fit for any catwalk.
My main discovery was the Temple café in Northton, glorious cakes made every day in the café, brownies to stick to your teeth and gluten free cakes that really did taste like cake, delicious coffee made by a trained barista and soups with freshly made bread.https://www.facebook.com/TheTempleCafe/?ref=br_rs
My favorite part of the day was eating freshly made scones with lashing of cream and jam, coffee in hand watching the birds in the lagoon opposite as they circled above my head before landing elegantly with a swish and a sigh…
In the evening we sat outside and watched the sunset, chatting with new found friends, sharing ideas about #Cafdgg and realising that it is the people who had made us welcome, who stopped and chatted on the single track roads and welcomed us into their homes – thank you!